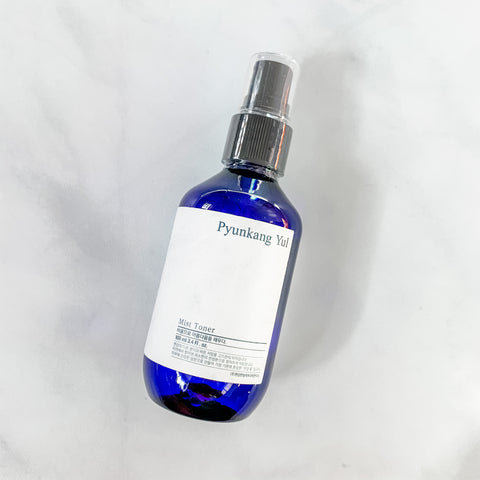 Pyunkang Yul Mist Toner
Size: 100 ml / 3.3 Fl. Oz.
 
What it is:  
Water-type toner made up of 91.9% Coptis Japonica Root Extract - powerful antioxidant with energizing, anti-inflammatory and hydrating properties.

Perfect toner to prepare your skin in your skincare routine or to use as needed throughout the day. 
Suitable for all skin types
Dates: 
This product indicates the expiration (까지) OR manufactured (제조) date.
 
Ingredients: 
Coptis Japonica Root Extract, 1,2-Hexanediol, Butylene Glycol, Glycerin, Sodium Hyaluronate
 
 and the fine prints...
- If you have any adverse reactions when using this product, stop using the product immediately
- If it contacts with eyes, rinse with running water immediately
- Do not use on spots with injury, eczema, or dermatitis
- Keep product away from direct sunlight and from extreme temperatures
- Keep product away from reach of infants and children
- For external use only
---
We Also Recommend